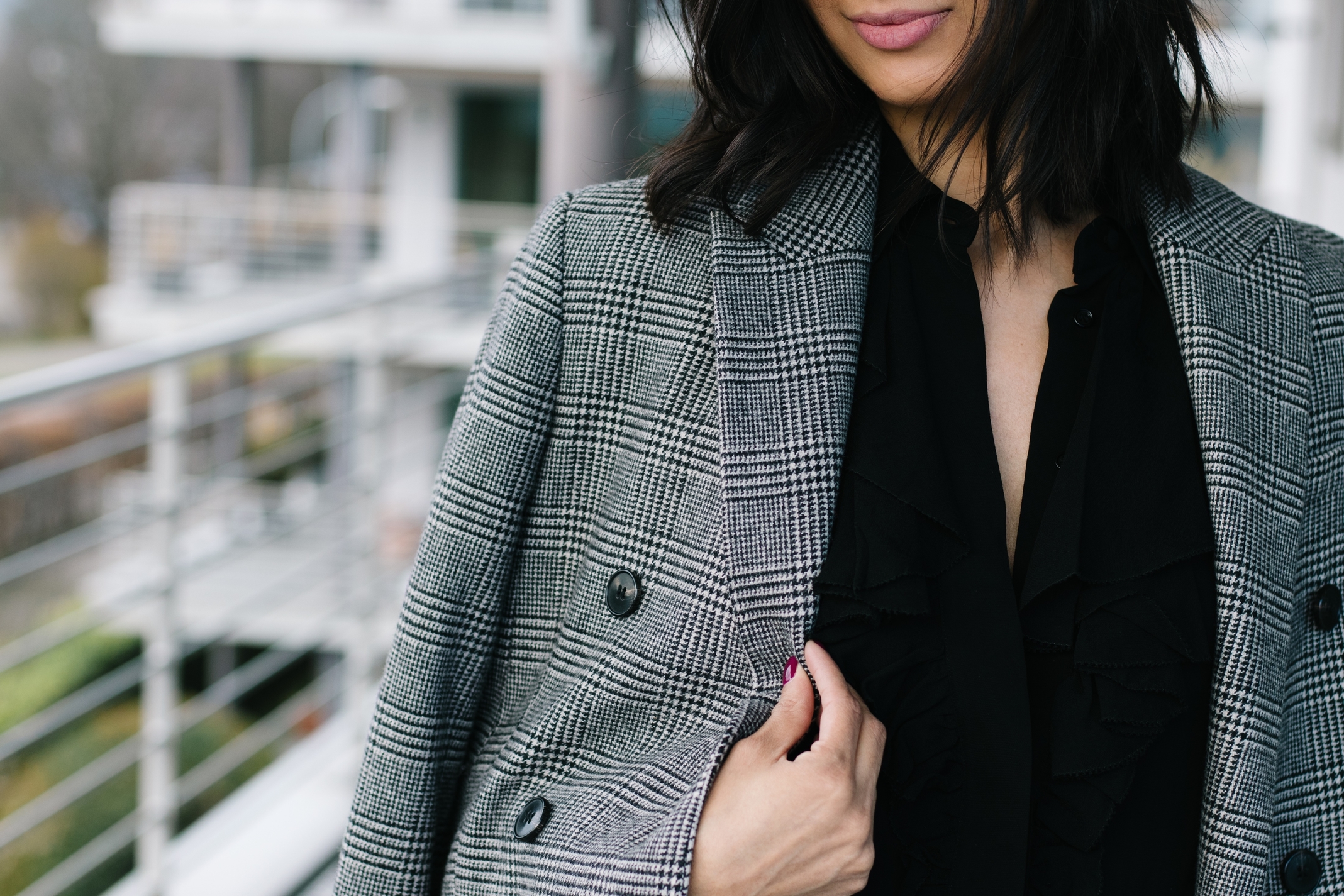 Quite often at this time of year we instinctively opt for a darker colour palette or earthy tones with our clothes.
But here's a fun fact for you, wearing colour influences your emotions and can make you happier (I talk more about this in my blog 'Colour is Your Superpower')! According to Dove research, 79% of women shy away from bright colours because of a lack of body confidence – a statistic that makes me feel really sad to be honest!
More than anything I want women to learn to embrace their beautiful bodies, feel happy and confident in their skin and find ways to introduce more vibrancy into their wardrobes so their personalities can shine brightly.
Introducing colour to your wardrobe
So, how can you introduce more colour into your wardrobe in a way that helps you to build your confidence?
Let's take a look at some options…
If you shy away from colour but would love to add a dash of it to your look, a great way is with your accessories. Adding a vibrant shade of shoe or boot, handbag or even some jewellery, makes a beautiful statement against darker clothing.
Scarves are a fantastic option for adding tone, print and texture to an outfit. There are so many different lengths, thicknesses and fabrics to choose from and a variety of interesting ways to wear this versatile accessory.
If you know a certain silhouette works for your body shape, why not buy that style in a shade that compliments you. For example, if you have a dress that fits you perfectly and makes you feel great, buy it in one or two different colours that you know work for you.
Experimenting with patterns or prints can be an easy way to introduce colour into your wardrobe. It's not about going completely OTT and wearing patterns and/or prints from head to toe (unless you want to of course!). You can bring them in with a beautiful shirt, dress or scarf. The most important thing is finding a pattern that makes you feel good.
Your beauty routine is another avenue for adding colour, with a splash on lips and nails – it's easy and effective and makes a stylish and feminine impact.
Combining colour
If you're feeling a little more confident and are ready to take things a step further, look at ways you can combine colours.
Here are a few different ways to do this:
Monochrome
A misconception about monochrome dressing is that it just means wearing black or white. But actually, a monochromatic look is all about picking one colour and then wearing different shades or tints of it in separate pieces to create an overall look. This way of using colours can be very chic and also slimming.
The great thing about a monochromatic look is that it will work with virtually any colour. When it's done well, this look can be just as show stopping as a patterned dress or statement piece.
Mixing colours
When it comes to mixing colours, the best way to understand which ones complement each other is to look at a colour wheel. You then select colours that are opposite each other on the wheel.
This is known as colour blocking, which can be a really fun and vibrant way to express your style personality. It's also a very flattering way to wear colour because darker blocks can hide areas you aren't so happy with, while the vibrant colours can attract attention to areas you want to show off.
If you're wearing a print or a pattern, you can use the colours as inspiration for introducing another colour. For example, if you're wearing a patterned blouse, take a colour from the blouse and match your skirt in that colour.
Always remember, the golden rule when it comes to mixing colour is don't mix more than 3 at a time.
I hope this has given you some inspiration and confidence to start having fun with using colour.
If you really find it hard to put colours together, why not get in touch and book a colour consultation for next year – I'd love to help you look and feel vibrant and confident.