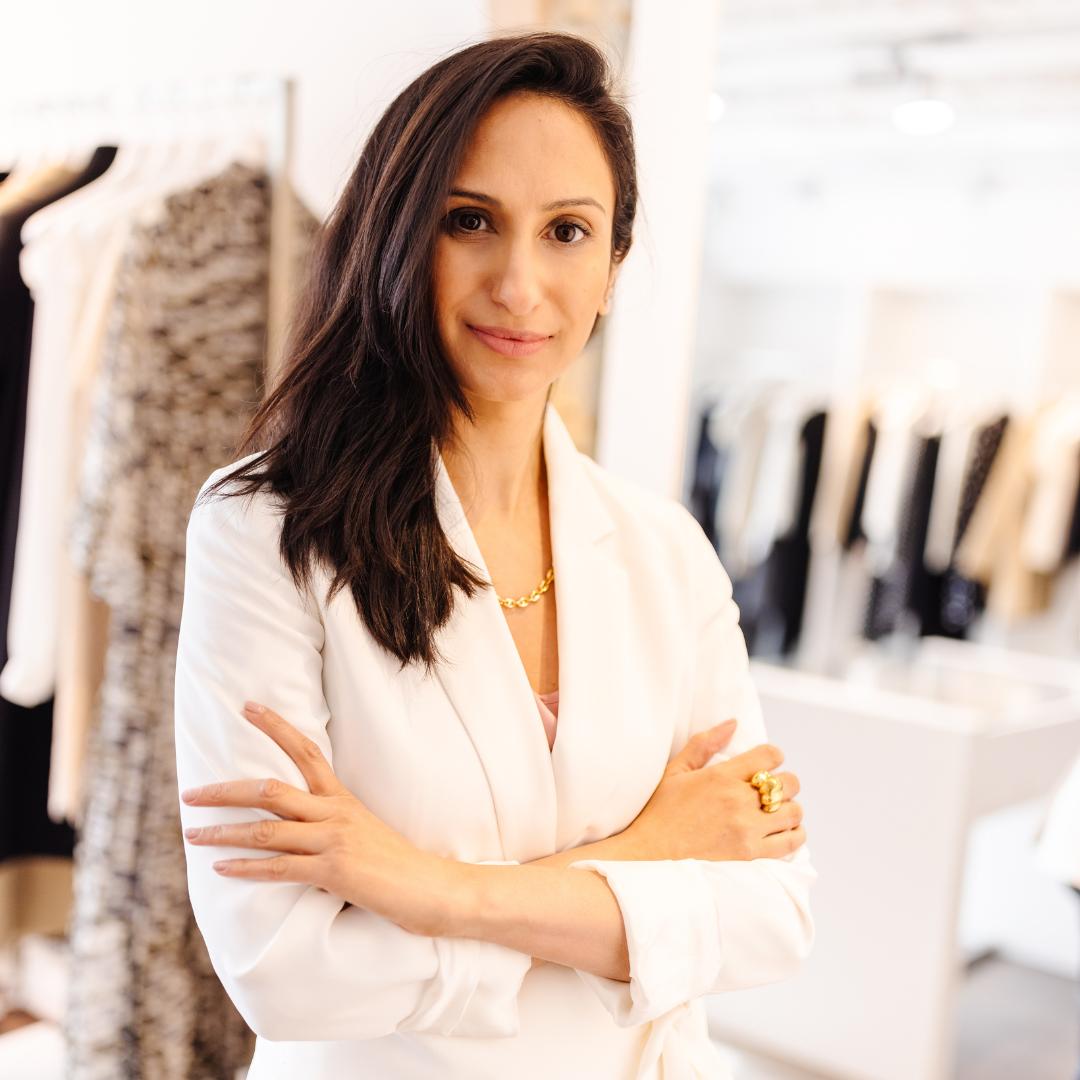 I want to talk to you about something that's near and dear to my heart when it comes to business, and that is personal branding.
In this fast-paced, digital world we live in, it's more important than ever to establish a unique, recognisable brand for yourself. 
Whether you're an entrepreneur or climbing the corporate ladder, you need to think about creating an influential personal brand if you want to grow your business or career.
So often there's so much noise about messaging, being consistent, what to say, what not to say, how your brand should look! But in actual fact, the first and most important thing when it comes to personal branding, is YOU, and making sure you come across authentically and are consistent. 
The first thing people see is YOU, even before they've heard you speak or read your LinkedIn profile or website. 
This is why I believe your personal style is the key to building a strong personal brand that helps you to build trust with your potential clients, customers, and employers.  
You need a style strategy
Creating an influential personal brand isn't something you can do overnight. It's a long-term strategy that requires time, effort, and a deep understanding of who you are and what you want to accomplish. That's why it's so important to start thinking about your personal style early on in your career and investing in your future self from the get-go.
I've said it before and I'll say it a million times again – the way you present yourself to the world matters! It's important to think about how your clothing, grooming, and overall appearance reflect your brand. 
That doesn't mean you have to wear a suit or have a 'corporate' image, not at all. In fact, I'm all about expressing your unique style and personality because that's what will help you stand out from the noisy crowd. 
However, you need to make sure that your style aligns with your brand, the message you want to convey, and the solution/transformation you're offering your prospective clients. For example, if you're a burnout consultant, you need to make sure you don't look stressed, disorganised or all over the place. You need to make sure your appearance is calm and confident. 
When you align your personal style with your brand, you create a cohesive and memorable image that people will associate with you and your business or career.
So, how can you use your personal style to create an influential brand? 
Here are some steps to get you started:
Step 1: Get clear on your brand and your identity 
Before you can align your personal style with your brand, you need to know what your brand is. 
Start by identifying your values and goals. What do you want to be known for? Who do you want to attract? Once you have a clear understanding of your brand, you can start thinking about how your personal style can support it.
Step 2: Define your style
Your personal style should be a reflection of your brand, while also being true to who you are. Think of it as an extension of your personality that helps you feel confident and empowered.
Take some time to define your style – what types of clothing do you feel most comfortable in? What colours, patterns, and fabrics do you gravitate towards? What styles do you admire in others? 
Step 3: Create a signature look
One way to make your personal style more memorable is to create a signature look. This could be a specific colour, pattern, or accessory that people identify you with.  
Most often with my clients l like to build outfit formulas and incorporate them with colour, print and accessories. 
By incorporating a consistent element into your personal style, you create a recognisable image that people will associate with you and your brand.
Step 4: Pay attention to details
When it comes to personal style, details matter. 
Make sure your clothing fits well, your grooming is on point, and your overall appearance is polished and put together. 
Pay attention to the little things – like your accessories, shoes, and hairstyle – and make sure they support your brand and personal style.
Step 5: Be authentic
And finally, remember that your personal style should be authentic to who you are. Don't try to force a style that doesn't feel true to you. 
People can sense when someone is being inauthentic, and it can damage your brand. Instead, embrace your individuality and use your personal style to showcase your unique personality and values. 
I hope that by outlining these steps for you, you can see how an influential personal brand and personal style go hand in hand. By aligning the two, you create an authentically powerful and memorable image that can help you stand out in your field. 
If you want to see how impactful your personal brand is,

click here to take this

quiz

and find out how you can be more influential.