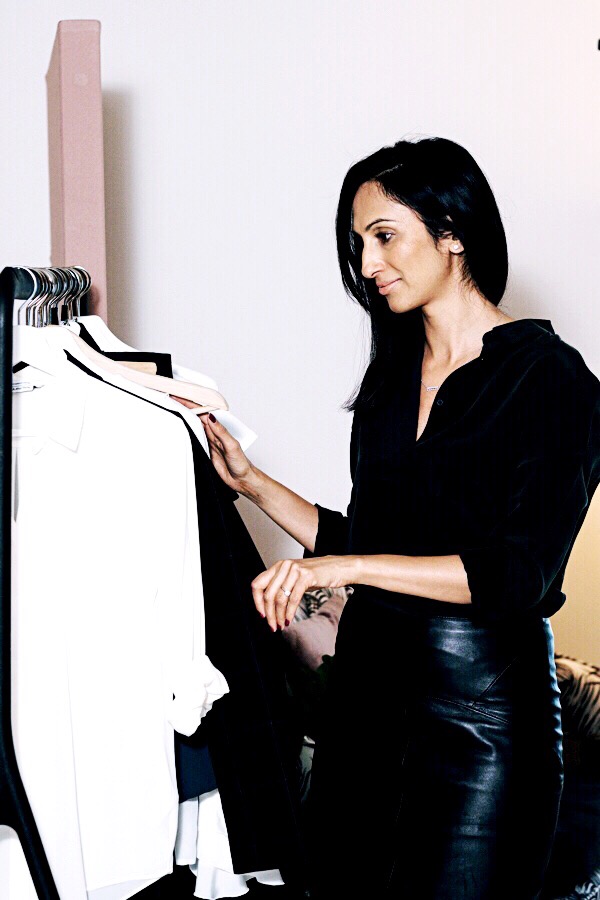 This time of year can often be the busiest for Stylists, as we play Fairy Godmother to all the Cinderellas attending galas, parties, balls, and all things festive.
Trust me, I know how stressful it can be to find that perfect outfit for any such occasion.  
And this time of year it's especially hard to resist the temptations that are dangled in front of us like glittering baubles on a Christmas tree, when our inboxes are bursting with fabulous partywear, and our instagram grids filled with dazzling outfits that makes us drool and want to dash out and buy something new! 
While there's nothing wrong with wanting something new (it is Christmas after all), it's actually super savvy to invest in pieces that you know won't date. Why not have partywear that you can rely on every December (and for the other 11-months of the year as well), and still have heads turning because you look absolutely fabulous. 
Here are a few suggestions on how you can still look like a goddess with timeless festive pieces and also make the most out of your wardrobe.
Ravishing Rentals
If you have a more formal Christmas event, rather than finding a new dress, why not rent a dress. One of my ultimate favourite brands is 'Peppermint Rent-a-Dress'.  Not only do they cater for all shapes and sizes, but both Daria and Benjamin (founders) go out of their way to give impeccable customer service. Prices are very affordable and it's also a great way of looking incredible while adding less to your wardrobe and being conscious of the environment.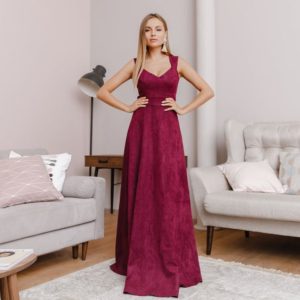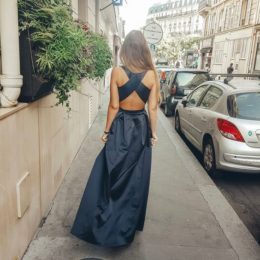 Add Some Sparkle
It wouldn't feel like Christmas without having a bit of sparkle in your wardrobe, and this is something you can pull out time and time again.  Sparkle really has become a festive staple, and you can now get sparkly tops, dresses skirts, trousers – the lot! 
My first stop would be to invest in a gorgeous sparkly top that can can also be worn during the day with a cardigan or casual blazer.  With very little investment you can have a lifetime of wearability with this piece in your wardrobe. A fabulous sparkly top can be worn with your favourite tailored trousers, a leather skirt or even smart jeans depending what the dress code is for your Christmas party.
Shoes
I think I must mention this in nearly every blog! Shoes are an absolute game changer and can instantly elevate and enhance any outfit.  This Christmas why not let your shoes do all the talking! Whether it's a sexy pair of sandals, some classic stilettos or maybe even some metallic boots (why not!) – these are all looks that can be worn again and again all year round.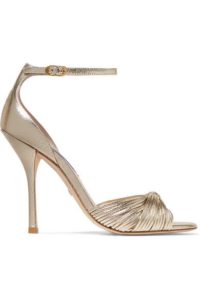 Classic Suits
The emphasis here is to be adding to our wardrobe pieces that you can use over and over.  So, if you're not so keen on a dress, why not try a classic suit. You can transition a beautifully cut suit from desk to drinks by simply wearing a silk vest underneath, popping on some red lipstick and a pair of heels and, voila, you're ready to paartay!
A suit is so versatile – if your event is more casual, pair the blazer with jeans or for something more dressy, wear the trousers with a sparkly top.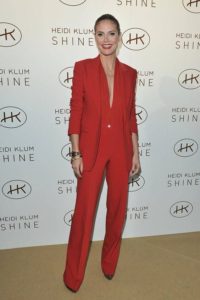 I hope these ideas have given you some inspiration and shown you that you don't need a completely new outfit each time.  By having the right pieces that are timeless and versatile you can have endless options at your fingertips, and a little more money in the bank to spend on all those other Christmas goodies you'd love to buy. 
And if you'd like more ideas on how you can elevate your style all season round, why not download my free style guide.