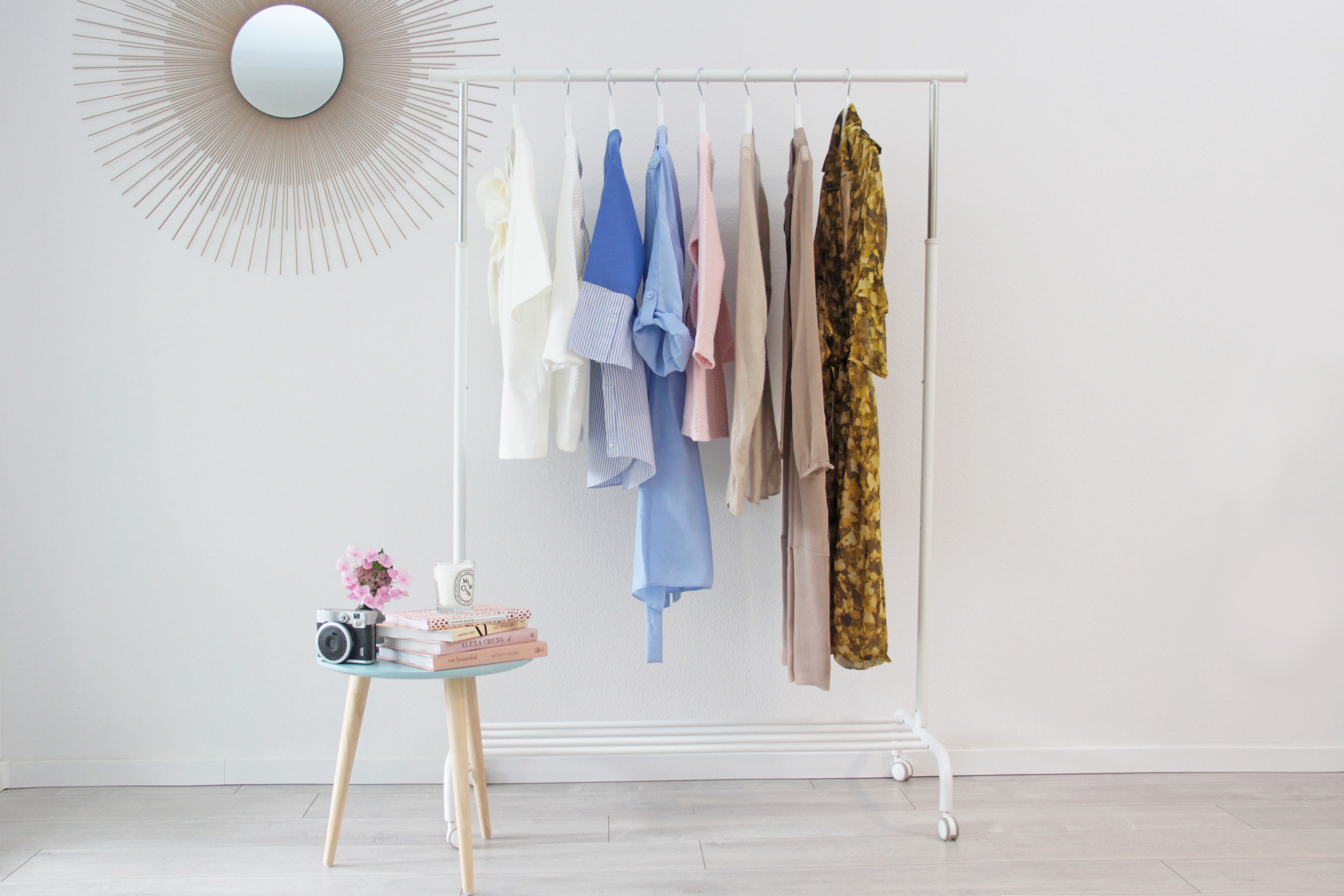 Many stylists (me included) often talk about a wardrobe detox being the first activity we do with our clients.
But it's recently occurred to me that I actually need to do a little rewind on that. Because, in actual fact, before I start doing anything physical with my clients, the very first step we take is an internal one.
You see, to truly find a style that speaks to you on every level, the first thing you need to do is get clear on your vision. And having a true vision means understanding your mindset and the limiting beliefs you have about who you are, what "society" expects of you, how comfortable and accepting you are of your body, and so on.
When you can be really honest about these things, you bust your own BS around them, the excuses about why you can't have the style you want stop, and you're free to just go for it.
Encouraging and supporting my clients with this mindset work can feel as enjoyable to me as the styling itself. When the internal pieces slot into place, magic happens and it's like seeing a woman reborn and ready to take on the world – it's truly glorious!
So, before you fling open your wardrobe doors and go full throttle into a declutter, first let's find out…
What's going on in your head?
Your mindset is the thing that will have the greatest impact on how you dress.
From believing you're worth investing in, to challenging the idea that some women are just more stylish than others, how you think about these things will determine the style choices you make.
The most common disconnect I see in women when it comes to mindset, is that they want to prioritise their personal style but come up with a million excuses that hold them back…
I don't have the perfect body
I have kids
They don't make nice clothes in plus sizes
I need lots of money to have a great wardrobe
Sound familiar?
It's easy to look at super stylish women and think it's a breeze for them, but that simply isn't true. There's no such thing as effortless style; it takes work and commitment and a desire to genuinely care about how you look.
What style vision are you holding?
When it comes to your style you need to have a vision that's fully aligned with your goals. How do you want to be in the world? How do you want people to see you? When you align your inner vision with your outward appearance your whole demeanor changes. You hold yourself more confidently, you command attention in an authentic way and you allow yourself to fully show up.
A great example of this is going for a promotion at work. If the promotion requires you to step up and lead a team, create a clear vision of how your outward appearance can support this? Never underestimate how much dressing for the role you're stepping into can help you embody the mindset and confidence you need. Your style really is that powerful!
Once you're clear on your vision and goals, give yourself permission to have some fun browsing magazines or searching Pinterest. Resources like these are brilliant for sparking your creativity and helping you understand what styles speak to you. In the 'Get Visual' section of my recent blog "Oh My God You Can't Wear That!" I share more about using Pinterest as a tool for this purpose.
Are you working with your body?
Knowing what suits your body shape, skin tone and features is an absolute game changer. But I want to be clear, I'm talking about owning your body shape as it is right now, not how you hope it will be one day!
You deserve to feel amazing in your clothes whatever shape and size you are! And, when you use your clothes to your advantage, they can really accentuate and elevate your assets and minimize any less than desirable aspects.
Knowledge about which styles work best for your shape will help you create a more cohesive and streamlined wardrobe, which makes putting outfits together a dream.
Does your wardrobe reflect your time?
If you find yourself saying you have nothing to wear, it's because your wardrobe is not entirely matching your lifestyle. Your clothes need to be aligned with how you spend most of your time.
When you have a few minutes spare, record how your week is broken down. Are you 60% at work, 20% doing sports and 20% socialising? Look at how this breaks down. Then look at your wardrobe and see if it represents how your time is split.
When your wardrobe is aligned with your lifestyle you'll find it's more cohesive and easier to dress every morning.
Once you have clarity on all of these elements, it's finally time to throw open the doors to your wardrobe and let the decluttering begin! And I can guarantee you'll do it with a far greater feeling of purpose and ease.
If you're ready to commit to finding your style and would like support with piecing your your vision together, get in touch – it would be my pleasure to help you.