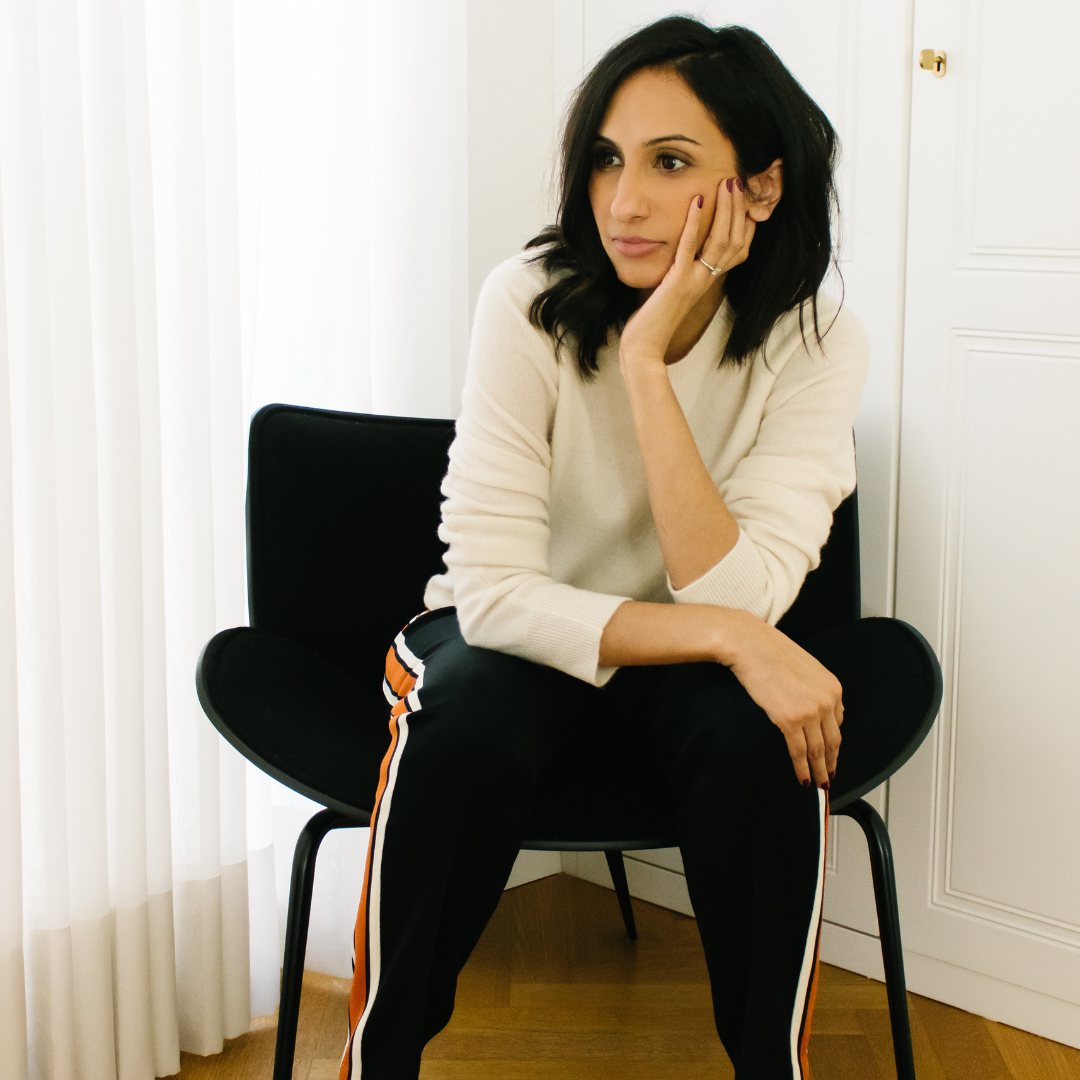 The way we dress has changed considerably over the past couple of years, and with so many of us working from home, comfort became our priority, while fashion took a back seat.
But now that some of us are returning back to the office (or at the very least leaving the house for work more often), it's time to start thinking about our wardrobes again.
The question on every woman's lips though is, "What should I wear?"
Well, there's a new style that's emerged for high achieving women called 'Power Casual'.
And I'm here to share everything you need to know about nailing this smart-yet-relaxed look.
What do I mean by 'Power Casual'?
It's all about balancing elements of professional style with comfort and elegance, as you slip into something empowering for this new era of working.
Getting the balance right is really important because remember, even if you're working from home, you still need to show your professionalism.
Power Casual dressing is the perfect way to bring your work wardrobe up to date in 2023. A lot of us are working between home, co-working spaces, and offices. And Power Casual gives you the freedom to dress for every environment.
Think smart-casual, with quality fabrics and versatile silhouettes that take you from video meetings, to client lunches, to school runs, without having to think what to wear.
With this look it's easy to mix and match different elements of your wardrobe, and combine fabrics and colours to achieve a modern yet sophisticated look that sets you up for success!
And a great advantage is that you don't need to get a whole new wardrobe, you can basically shop the wardrobe you already have!!!
With a little bit of experimenting and know-how you can create great combinations that are not only comfortable and versatile, but also make you look like the expert that you are.
It also allows your colleagues or employees to connect better with you by showing more of your personality.
But, one thing to remember, your overall look still needs to be smart and well groomed.
So, how do you create a Power Casual look?
I always tell women who work with me that the first step should be to make sure your style reflects who YOU are and what YOUR values and lifestyle is. It's all about making it feel like an expression of yourself!
To dress powerfully but casually, you need to review your wardrobe in two sections:
Smart pieces – which are typically more structured or tailored and made for business-related events.
Casual pieces – think comfy t-shirts, jeans, and basic blouses…the pieces that are cosy and easy!
Now it's about mixing your smart pieces with your casual pieces.
For example, wearing wide leg stretch jersey pants with a smart blouse, a smart blazer with leggings, or your smart dress with a cardigan rather than a blazer, or swapping your heels for loafers.
Here are some examples to get your inspiration flowing:
How do you make this work?
Be mindful of the items you're putting together, and make sure there's a link between them. For example, if you're wearing a smart printed shirt and want to pair it with a pair of casual trousers, make sure one of the colours in the print sits back with the trousers.
Another thing to bear in mind are proportions.
At every step of the way, always keep in mind that you're looking to create the right impression and be seen as an expert, and wearing loose fitted clothes may not lean so well towards this.
Remember, your clothes send subliminal messages, so you want to come across as someone who is authentic, approachable and at the same time competent and credible.
My advice; if you're wearing a loose top make sure your pants are more tailored, and vice versa.
Accessories can also help in elevating a casual outfit. A statement necklace or a belt adds interest and pulls your outfit together.
And if you want to stand out with your Power Casual outfit, why not mix some colour in there. Colour is a great way to take a casual outfit and elevate it to something more standout and memorable.
Now, go and have some fun and experiment with your wardrobe to see what Power Casual outfits you can create!
And if you're ready to reset your style, why not come and join my 5-day 'Reset & Restyle Challenge'. If you want to up-level your overall and work-from-home style, create a strong personal brand, and make a lasting impression wherever you go, this challenge is going to be perfect for you.