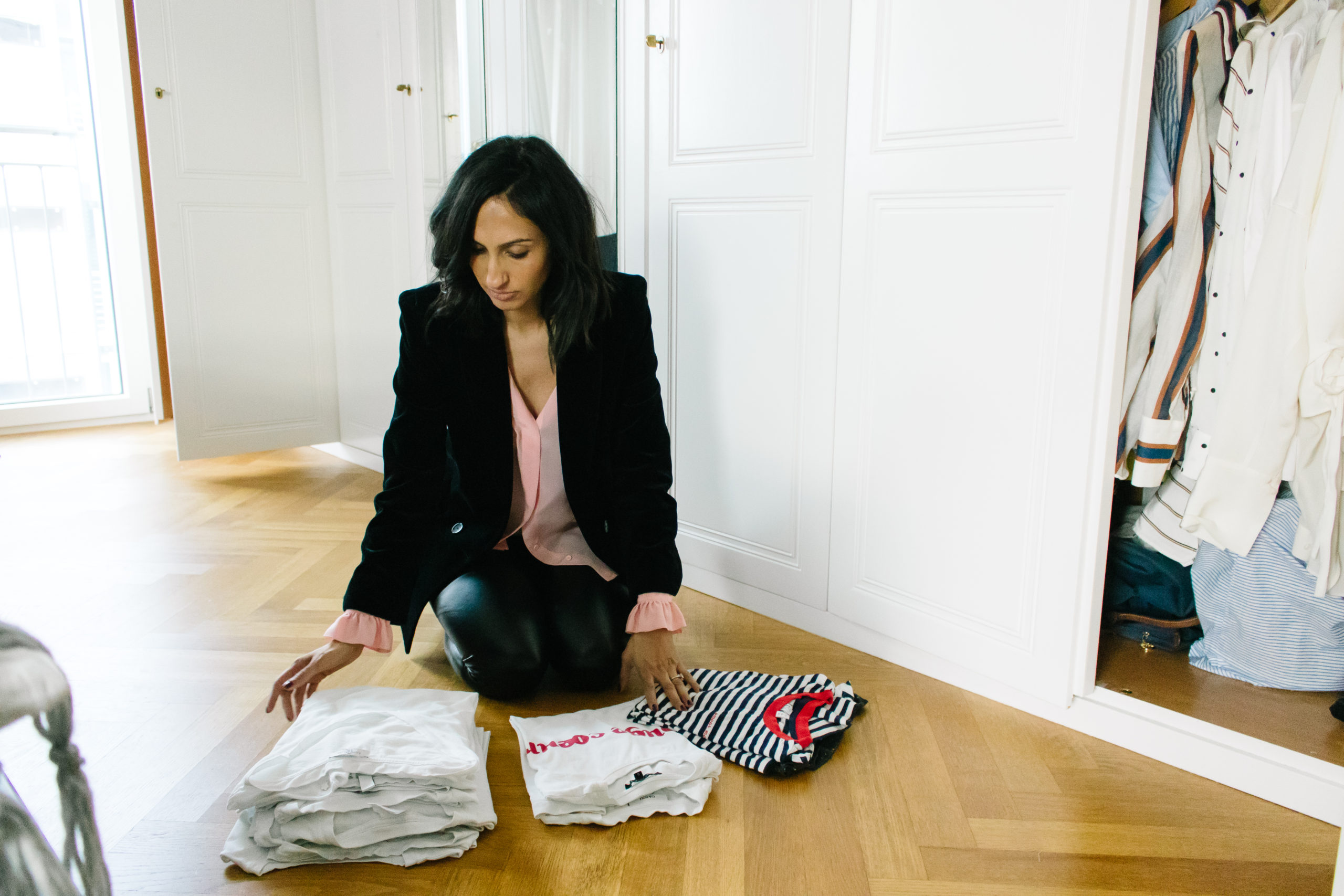 The impact we're having on our environment is definitely a hot topic at the moment. As consumers we are becoming more aware of the environmental effect of our behaviour and the products we use. We know that 'fast fashion' is filling our landfills and polluting the atmosphere, and on top of that too many of the factories that produce these clothes are far from ethical!
Many brands are now reviewing their processes, and terms such as 'eco-friendly', 'sustainable', 'vegan' and  'slow fashion' are becoming readily used. When we see words like this we feel better about our purchasing choices, but what do they actually mean? 
One of my friends wrote a great article on this where she explains it really well, so I won't regurgitate it all, but you can have a read here. 
What I will focus on though is my particular area of expertise, which is in helping you to become more conscious and sustainable with your approach to style. 
A little disclaimer
Before I go on, I just want to point out that by no means do I claim to be the most sustainable person on the planet, or someone that always buys eco-friendly products. With all the different terms out there it can sometimes feel quite confusing for us all.
What I say a lot is, "Buy the best quality you can afford." But sometimes I even struggle with this, because many quality items are not always animal, human or environmentally friendly in the way they're sourced and produced – in particular when it comes to silk, cashmere, jeans and even some cotton. 
So, even though I love nice clothes (and yes I wear all of the fabrics listed above), I try to lessen my impact by being more sustainable by buying less but choosing really well. These actions alone have really helped me to be less wasteful.  
"You don't need to many clothes, you just need the right ones'
I also very rarely buy into fast fashion. If I do it will be for an item that will be living in my wardrobe for seasons. It's important to remember that to look good and feel great you really don't need too many clothes, you just need the right ones!
So without further ado, here are a few ideas that can help you protect the environment, and be conscious and sustainable whilst still enjoying fashion and style.
Organise your wardrobe
Make sure you're aware of what you already own by having an organised wardrobe, which I'd advise you edit every season. Also, take good care of your clothes by storing them appropriately in your wardrobe using moth repellent balls and putting special pieces in clothing bags. 
Wear all your clothes
Anything you're not wearing why not sell it or give it away? Hang as much as you can so it's more visible when you're making your outfit selections. If you have pieces that are sentimental and you can't bear to part with them, why not make a patchwork quilt out of them, or from your kids clothes make a patchwork doll. One of my neighbours did this and I thought it was such a fabulous idea for a keepsake. 
"Always buy the best quality items you can afford"
Shop Smart
Before you go shopping make a list of what you actually need by doing a wardrobe review beforehand. A few well chosen items might just be all that's necessary to get the most out of your wardrobe. And always, always buy the best quality items you can afford so that you can guarantee they'll last.
Focus on your style
If you're not a follower of trends then don't buy into them! You don't need to focus on what Instagrammers/ Influencers and celebrities are wearing – yes take inspiration from them, but focus on what your style is. When you're confident with your personal style you're less likely to follow fast fashion and trends, and more likely to buy those pieces that mix well within your existing wardrobe. 
Support local businesses
It's so tempting to buy fast fashion at a fraction of the price, but do your best not to fall into this trap. Instead try out local boutiques rather than the bigger retailers. They are far more likely to have more ethically sourced products and you'll also receive more of a personal shopping experience while you're there. There's a good app called 'Good on You – Ethical Fashion' that you can use to show you how ethical a brand is.
"If you're not 100% sure on something then do not buy it!"
Don't buy anything you don't LOVE
If you're not 100% sure on something (no matter what the price tag is), then do not buy it! I understand that sometimes you're under pressure to get something for a special occasion or feel the pressure from sales assistants to buy, but the likelihood is that if you don't 100% love it, then you're unlikely to wear it again, or in some cases even at all. 
I hope these tips have helped you to think more about how you can be more conscious and ethical with your clothes and, of course, working with a personal stylist will really help to shine a light on how your wardrobe can serve your needs to the fullest. 
Working with a stylist in this way is a long-term investment. But it's one that will go such a long way to helping you make fewer purchasing mistakes. Thus saving you money in the long run by buying less and only investing into items that fit with your personality and lifestyle.  
If you'd like to know more about sustainable brands, then come and join me and my growing community of fabulous women in my 'Style Lounge' Facebook group. We're taking this conversation further there and I'll be talking about which sustainable brands I personally love. I'm looking forward to seeing you there!