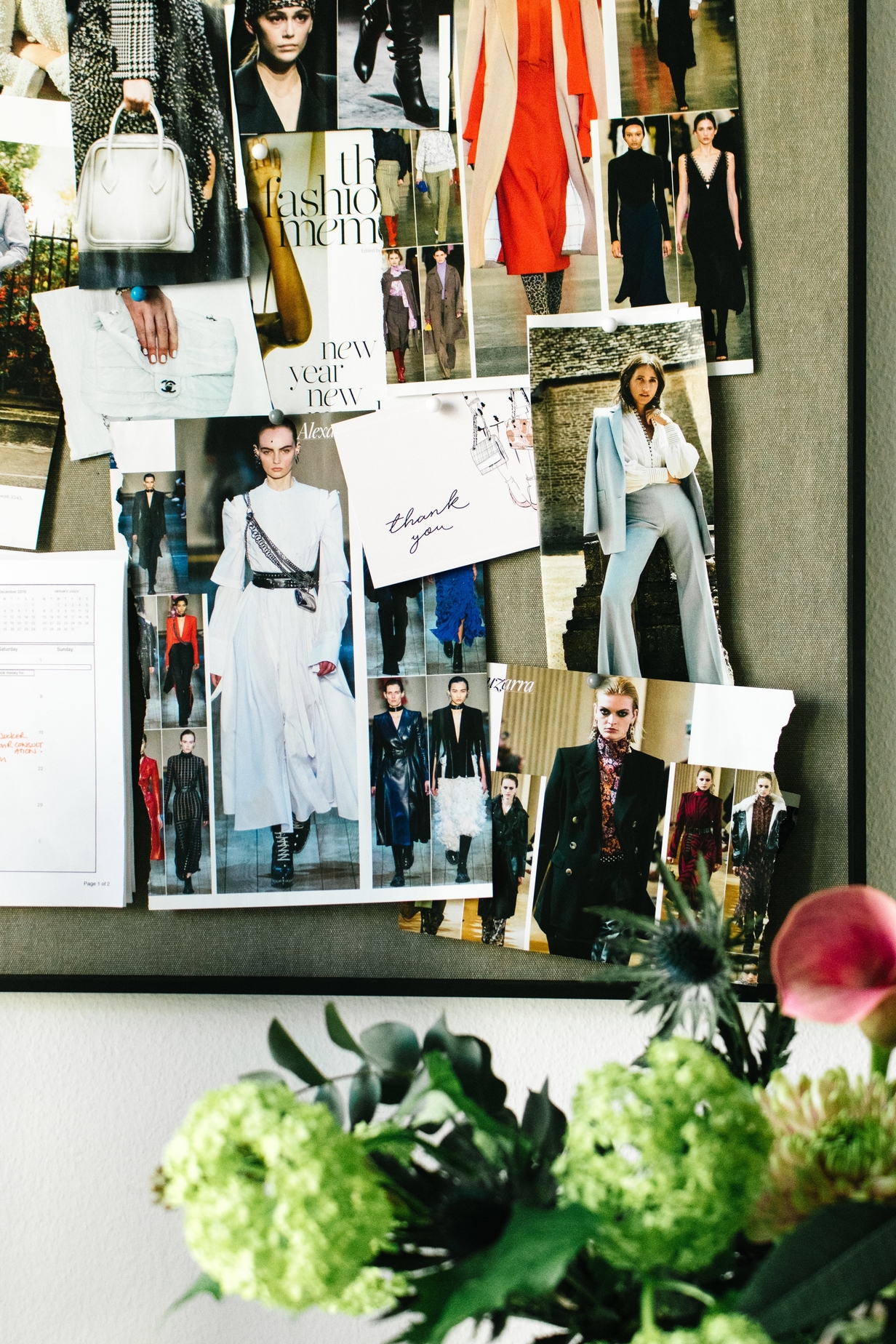 As a Personal Stylist I find myself answering a lot of the same colour questions when I'm working with clients.
And that got me thinking. If most of my clients have these same questions, then it stands to reason that you might have them too!
So, I thought it would be helpful to take a look at the most common ones I'm asked and answer them for you.
Are you ready? Great, let's get started!
Q: I've been told not to wear black, but I love black. Do you have any advice?
A: More often than not, if you're Caucasian and have had a colour consultation, you'll be told black is a colour you should stay away from because it can be quite harsh. While this might be true if you're pale skinned, it doesn't mean you can't wear black. If you love black then by all means wear it!
With colour analysis, we find out which colours bring harmony and balance to your physical characteristics. Certain colours will be too strong or harsh, but there are ways you can make a colour more balanced and harmonised, even if it isn't in your colour palette.
Remember, the number one priority is that a colour should give you confidence regardless whether it's in your palette or not. As long as you feel good, you're going to look good.
Here are a few tricks to make black work for you:
Put something close to your face, like a necklace or scarf, in a colour that works well for you. This will immediately make black look better.
Be sure to wear some makeup because black can be a little draining on your face.  It doesn't need to be a lot, just a little blusher and lipstick will bring more colour to your skin.
If you wear a black top, try to opt for a V-neck or low neckline. This will allow your natural skin tone to reflect against your face.
Wear different textures of black. This creates some fun and makes your outfit a little more interesting.
Q: Which colours are slimming?
A: While many believe black is the most slimming colour, this is not 100% true.
The main thing that will make you look slimmer is well fitted clothes that work for your body shape and create feminine lines. Often people think wearing loose baggy black clothes will give a slimmer appearance. Actually it has the opposite effect.
While darker colours can make us appear slimmer, it doesn't mean that these are the only options. I always tell my clients first and foremost to wear clothes that fit them well. Then I encourage them to highlight their assets and draw attention there.
If you want to detract attention from certain areas of your body darker colours can help, but it doesn't necessarily need to be black. Also wearing different shades of the same colour can be slimming.
Q: I love bright colours but I'm too scared to add them to my wardrobe. How do I know what colours to add?
A: Before adding bright colours into your wardrobe, make sure you have your neutrals and core colours covered.
If you're a novice with wearing colour then add it in a little at a time. You could start with trying different coloured scarves and jewellery and see how you feel.
Next, try a blocked colour you love in a basic item (like a t-shirt) and see how that makes you feel. Then team this up with neutral or core coloured pieces. I advise only adding 2 or 3 accent colours in your wardrobe rather than having a whole array. Too many can start to make combining outfits a little tricky.
If you feel you'd really like a second opinion, my advice would be to get help from a colour expert. You can find one on the Colour Me Beautiful website or, of course, you're very welcome to get in touch and book a colour consultation with me.
Q: How should I combine colours?
A: There are many ways to combine colours. The best thing to do is experiment and see what you feel comfortable with, because it also depends on your style personality.
Here are a few ways to consider…
Go monochromatic! If you don't feel confident mixing completely different colours, then start by working with one colour and wearing different shades of it. I talk more about monochromatic dressing in my blog, 'How to Add More Colour into Your Wardrobe'.
Mix colour with core classic items. For example, you can generally put any colour with a good old pair of jeans. Or a classic white t-shirt worn with bright coloured bottoms also works.
Get familiar with a colour wheel. If you'd like to be more adventurous with wearing colours, then the colour wheel can be a really great tool.
In essence, colours next to each other on the wheel can be combined together, and colours that are opposite work well together too. But just remember, try not to wear more than 3 colours at a time. I personally don't like to wear more than 2 shades together, but that's just my personal preference.
I hope this short Q&A has been helpful and has cleared up a few of your colour related questions, and if you have any more please feel free to reach out and ask me.
If you'd like to book a colour consultation and move into Spring knowing your perfect shades, get in touch – I'd love to support you.