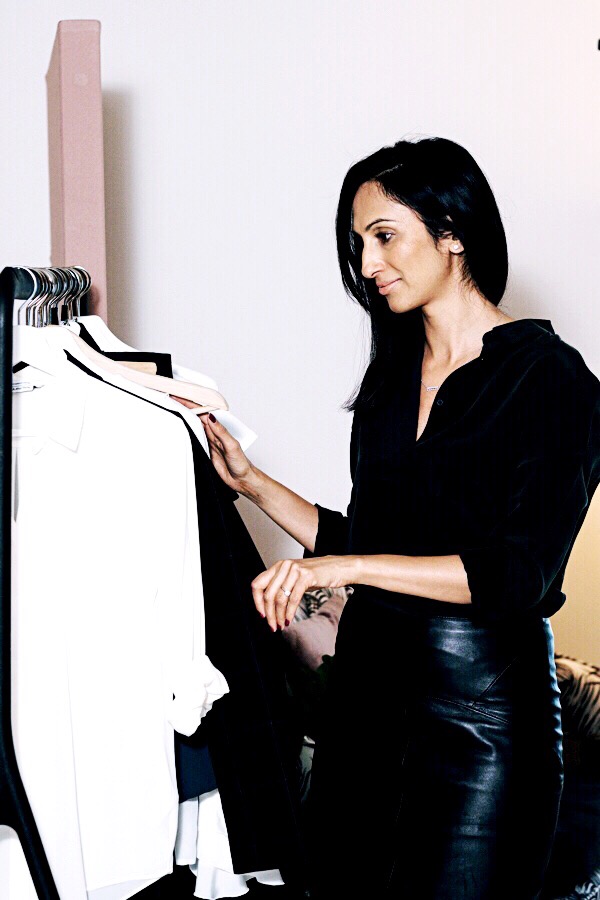 Last weekend I was in town shopping for a client who was going to be on CNN news and urgently needed something to wear. 
The weather was gorgeous, and as restaurants with terraces were open again, town was buzzing. It felt so good and just like any normal day with no sign of a pandemic.
What was also really special was seeing people dressed up again. Everywhere I looked there were women in beautiful dresses and heels, and some wore more casual outfits but still looked like they'd made a real effort. There was hardly a jogging bottom or lounge pant in sight – it was balm for my stylist soul!
It was such a wonderful sight and made me really happy, which inspired me to write this blog. 
I've always found the connection between getting dressed up and happiness really fascinating. I know being a stylist might make me a little biased, but I honestly believe, as Geraldine Wharry said in a BBC News fashion article, that "Dressing up is a way of reclaiming happiness regardless of outside factors".
And let's be honest, after everything we've been through this last year, I think we all deserve a big dose of happiness in our lives! 
Bye bye joggers!
No matter how popular or luxurious humble tracksuits and loungewear sets became in 2020, the fact is that these items of clothing will always be synonymous with a relaxed, comfortable vibe. 
In 2020 they fit the bill perfectly for our stay at home lifestyle. But now that we're finally starting to break free and get out into life again, it's time to refocus on our style and start wearing slightly dressier and more put together outfits again.
Finding your dressing up mojo
One of the things I've been noticing a lot over the last month, is just how uncertain so many women are feeling about their style right now. For some the uncertainty is because they're out of touch and out of practice with putting together a great look. While for others there's a desire to step out into this 'new normal' rocking a whole new vibe, but they just don't know where to start or what will suit them.  
I totally resonate with the fact that gaining an understanding of your personal style can feel quite daunting. Sometimes it's easier to just stick with what you know and refresh a few bits in your wardrobe, even though deep down you want something more for yourself. 
When you feel like you don't know what you're doing, it can be hard to motivate yourself. So here are a few tips that will help you get your style mojo fired up again… 
How do you want to turn up

–

in my last blog

I talked about the connection between your style and identity. Our clothes are such a powerful tool for helping us to express ourselves and embody certain roles and mindsets. So, as you're getting ready every morning and are thinking about where you're going and what you're doing, also consider how you want to turn up and be seen by others. 

What's already in your wardrobe

– during 2020 most of us have worked from home, and for many of us we've been existing in some kind of weird fashion groundhog day, wearing the same few items of clothing on constant rotation. To rev up your motivation for dressing up again, it's time to explore the deeper depths of your wardrobe and reconnect with all those long-forgotten items that you love. 

Get inspired

– if you're uncertain of your style, why not draw inspiration from other women. I often look at celebrities, magazines, Instagram and Pinterest for my inspiration. There's no shame in falling in love with someone else's style and then emulating that. Over time you'll grow in confidence and start adding your own special twists to outfits that make them uniquely you. One of the things I do with all of my clients is create a Style Board with them on Pinterest. They're a lot of fun to make and are a brilliant tool for getting our creative styling juices flowing again. 

Come and join my workshop

 – honestly you'd be crazy not to! You see the easiest and ultimate way to motivate and inspire yourself is to work with a professional like me. I have a wealth of knowledge and a whole lot of tools that make finding your personal style effortless. My live and interactive workshops are amazing for helping you get clarity and create a style board, so you know exactly what styles light you up on the inside, and will fit perfectly with your current lifestyle. 
As Spring continues to blossom and we slowly emerge from our own bricks and mortar cocoons, let's get excited again about dressing up!
Are you ready to make 2021 the year you claim your unique style? Come and join me for my 2-hour 'How to Create Your Personal Style' workshop. I'm gifting you (yes that means it's free!) this opportunity to completely revolutionise your style – click here and join us on Saturday 1st or Sunday 2nd May. Let's make style magic happen!