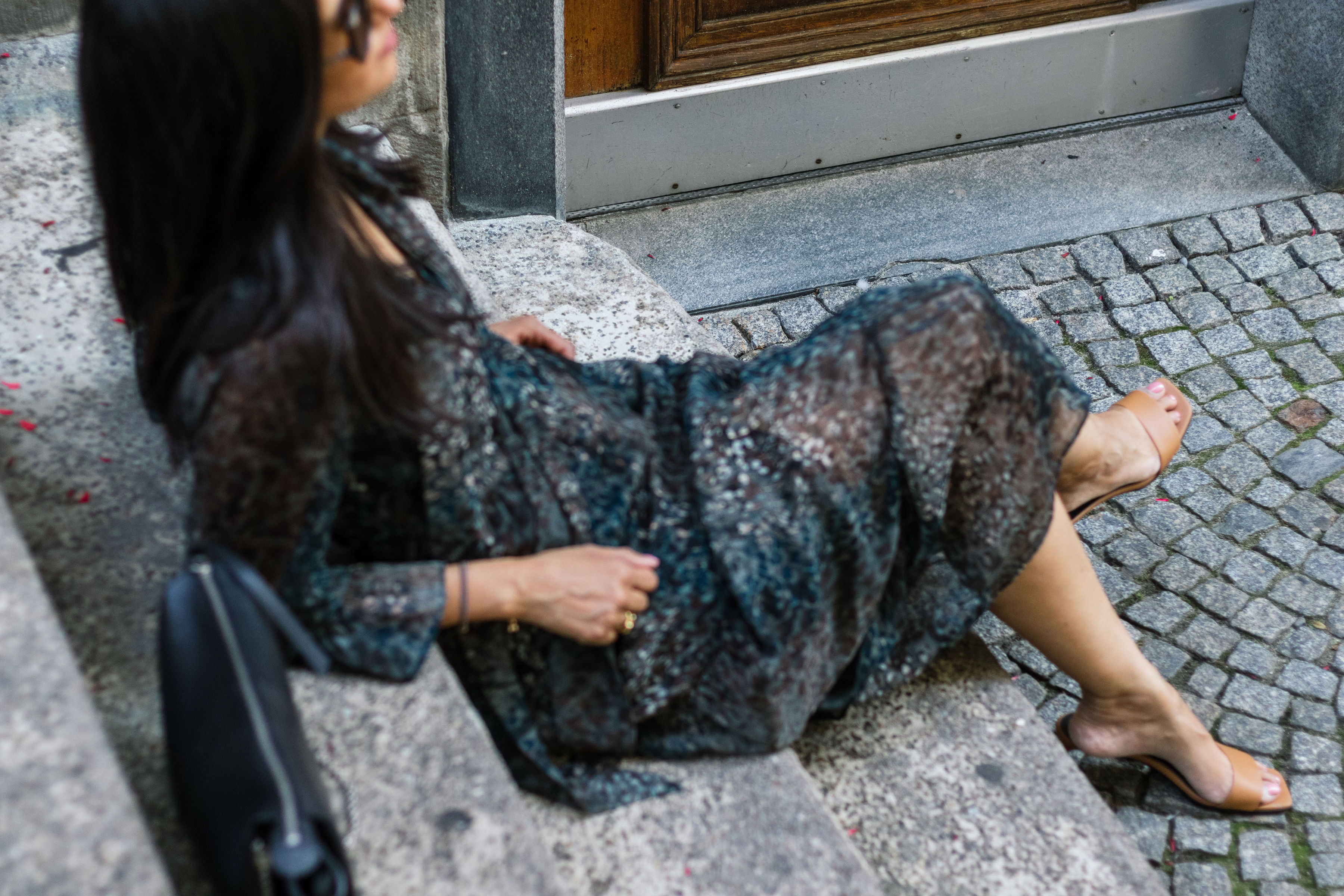 One of the questions I'm asked frequently is, "What shoes do I need?" I love this question as I can't emphasise enough shoes are such an important part of an outfit, and are all too often overlooked. Shoes really do have the power to elevate a look to – out of this world stunning, or plunge it into the depths of just plain bleh! 
You see the right pair of shoes can completely change the entire look of your outfit. They can also help in creating a very distinct statement, and help detract from areas you'd rather not draw attention to.
Shoes also impact positively on your body language in the way you hold yourself and walk. The right shoes can help you feel super confident and powerful and, as the saying goes… 
"Behind every successful woman is a fabulous pair of shoes!"
I can't emphasise enough that shoes are well worth investing in, and I encourage you to try to always buy the very best quality your budget allows. The worst thing you can do for your feet (and for your sanity!) is to wear cheap, badly made shoes that pinch, hurt and cause all sorts of cuts and blisters on your feet. If your shoes don't feel great it will show in the way you move – we want you gliding like a swan not waddling like a duck!! 
Variety is the spice of life and ideally you want to reflect this in your shoe collection as well. Here are a few variations I suggest, and keep in mind these may not all be suited to your personality and lifestyle, so pick and choose which you feel best represent you. 
Ankle Boots 
As mentioned in my previous post 'Five Trends You Can Wear all Year Round', these boots have become an all year-round wardrobe staple.
Here are a few boots I'm loving this fall:
Nude and Black Stilettos
These are an all year round must-have.  My personal favorites are Jimmy Choo – who doesn't love a pair of Jimmys! Yes they're pricey, but the investment is definitely worth it as they are the most comfortable stilettos I have ever worn, and they also come in different heel sizes. 
Flat Shoes in Brown and Black
Depending on your style flat shoes are essential, be they ballerinas, lace ups, brogues, pointed toes or slippers.  I recommend you have a couple of these styles in both black and brown. 
Loafers
These are such a versatile all-rounder and look great for the office as well as out and about at the weekend. Thanks to Gucci loafers are now hot property again! For me these have always been a timeless and important style to have in every shoe collection. 
White Trainers
Believe it or not the white trainer is another big trend at the moment.  Many have said these should be attire purely for the sportswear arena, but that's really no longer the case – now they're popular for wearing with dresses, jumpsuits, and anything else you care to pair them with. 
Knee High Boots
This style is elegant and flattering for most women and I recommend having pairs in black and brown, as they'll go with every colour of outfit you wear. I'm also a big fan of Bordeaux boots in winter. 
Evening Sandals
In the fall you may have Christmas parties, balls and all sorts of glamorous functions to attend. A gorgeous pair of evening sandals will adorn your feet and really complete an elegant outfit all year round. 
If high heels are not your thing never fear, kitten heels and square heels can look just as beautiful. The priority is to select a style that helps you feel both comfortable and fabulous. 
Rain Boots
All of the above styles are great, but let's face it when it's pouring with rain a pair of waterproof shoes is a must, and you can't beat a good pair of wellies.  My personal favorite are Hunters as they're practical but still stylish – no need for the rain to impact negativity on your style! 
Snow Boots
(Particularly for those of you living in Switzerland or other snowy climbs) 
In times gone by snow boots were definitely less than glamorous, but now true outdoor brands like Sorel have made them cool again.
If you struggle with selecting the right footwear, and you'd like help finding something new for AW19, please feel free to email me at [email protected] – I'd love to help you!