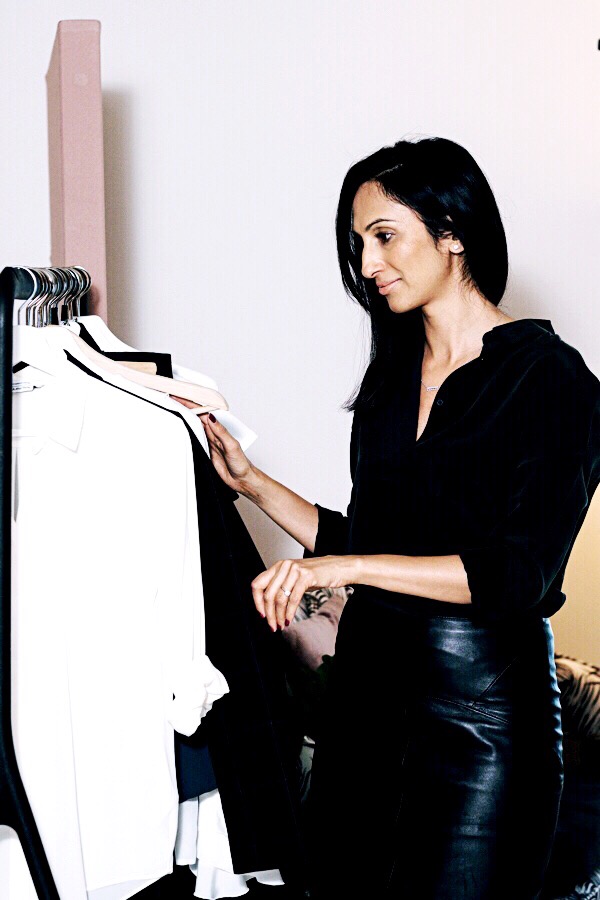 The two seasons in fashion can often appear so distinctly different that it feels hard to know how to transition from one to the other with ease. One week we're in our cute summer dresses and sandals and then it's on with the jumpers and boots! 
As a stylist I love to show women just like you how easily you can transition into the coming season. 
I don't advise following trends. For me style is all about adapting your clothes to your personality, lifestyle and individuality.
"You are a beautifully unique woman, not a sheep who needs to mindlessly follow the fashion crowd!"
However when a new season starts I appreciate it can be difficult not to take note and slowly become influenced by trends.  Perhaps you find yourself wondering, "Would that fluorescent suit look great on me?" or, "Could I pull off those cycling shorts?". To add to the pressure all the stores are celebrating the latest trends, with the most popular ones taking centre stage everywhere you look.
But never fear, I'm here to give you a little guidance on how you can rejuvenate your wardrobe without the need to go crazy and buy everything the latest season dictates. 
Blazers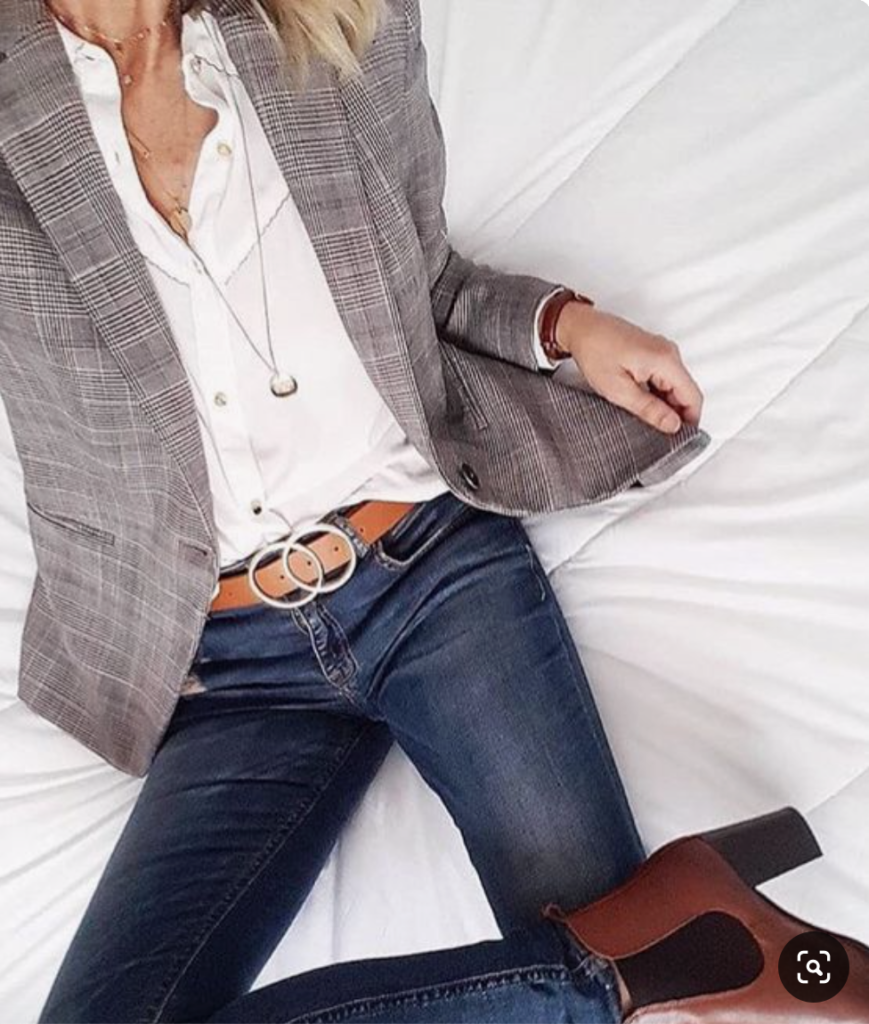 You either love them or hate them! 
Personally, I'm a big fan because they're something that you can easily dress up or down. The wonder
of blazers is that there's a style to suit every shape, you just need to be careful with proportions.  
For instance, if you are petite, try to avoid long boyfriend blazers, if you are tall and broader, make sure the blazers don't have shoulder pads and they are not too short on your torso. For the slightly more curvaceous amongst us, single breasted is best. 
One of the great things about blazers is you can also add a belt to give some chicness, or try rolling the sleeves for a more casual 'street style' look.  
Beige is Back!
I love beige every season, however this Autumn it is back with a vengeance.  For autumn/winter I find
a beige or camel coloured coat a staple wardrobe must-have, and for spring a beige trench is a timeless necessity.  This is such an easy trend to adopt, and one that will stand the test of time.  
Floral Dresses
Spring/Summer 2019 was full of short, midi and maxi floral dresses of various styles of prints, and this trend is likely to stay for another season or two, which is great news!
To easily transition your summer dresses into winter, try teaming them up with ankle boots and layering them with a cute sweater or cardigan to give you some extra winter warmth. 
White Shirt
If you Google 'capsule wardrobe' or 'essential pieces for everyone's wardrobe', I can hand-on-heart guarantee you that somewhere will be written a white shirt. 
I'm also a big fan of the white shirt. It doesn't need to be your conventional office 100% cotton white shirt without any stretch – you can be a lot more adventurous than that! I would strongly recommend choosing a white shirt with some stretch, which, for all women, is far more flattering.
There's such a variety of styles of white shirts, which can also be worn in various formations. I encourage a lot of my clients to opt for a more feminine softer fabric, such as silk, as an alternative to a standard white cotton shirt for work. This can also transition into a more casual look and be worn with jeans. 
Ankle Boots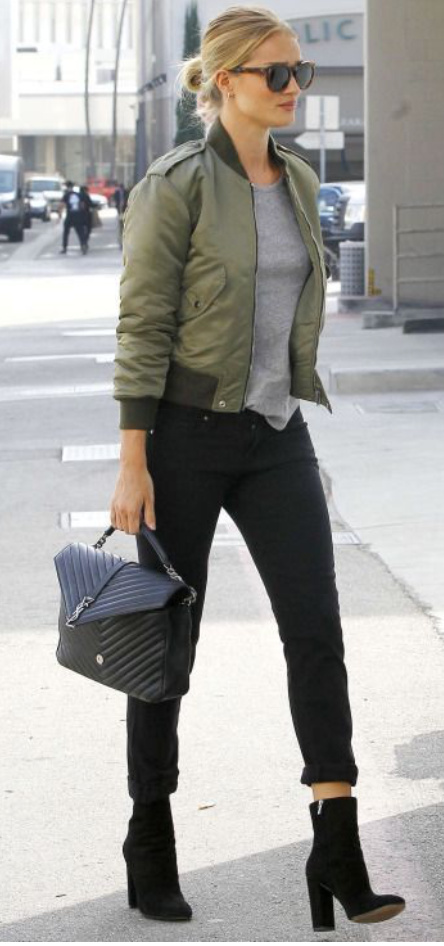 This boot has now become an all-year-round fashion favourite. This summer ankle boots were being worn with midi floral skirts, as were Doctor Martin inspired shoes. 
I personally wear ankle boots from Autumn onwards, and recommend this look for every woman's wardrobe.  A tip to bear in mind if you have heavier calves is to be careful the boot doesn't cut on the heaviest part. To avoid this either opt for a shoe/boot style or for knee-high boots. 
So there you have it, my five timeless trends, and click here for some more inspirational photos to show you how to wear them.
And for more inspiration on key items to have in your wardrobe to create a variety of fabulous outfit combinations, here's my ultimate wardrobe checklist. 
Keep in mind that everyone's style is uniquely different, so don't feel you need all these items.  The idea here is to have a few key pieces that help you create a variety of gorgeous outfit combinations. Choose pieces that match your personality and lifestyle to ensure your style stays on-point and reflects you. 
If you would like help pulling your wardrobe into shape for AW19, please feel free to email me at [email protected] – I'd love to help you.