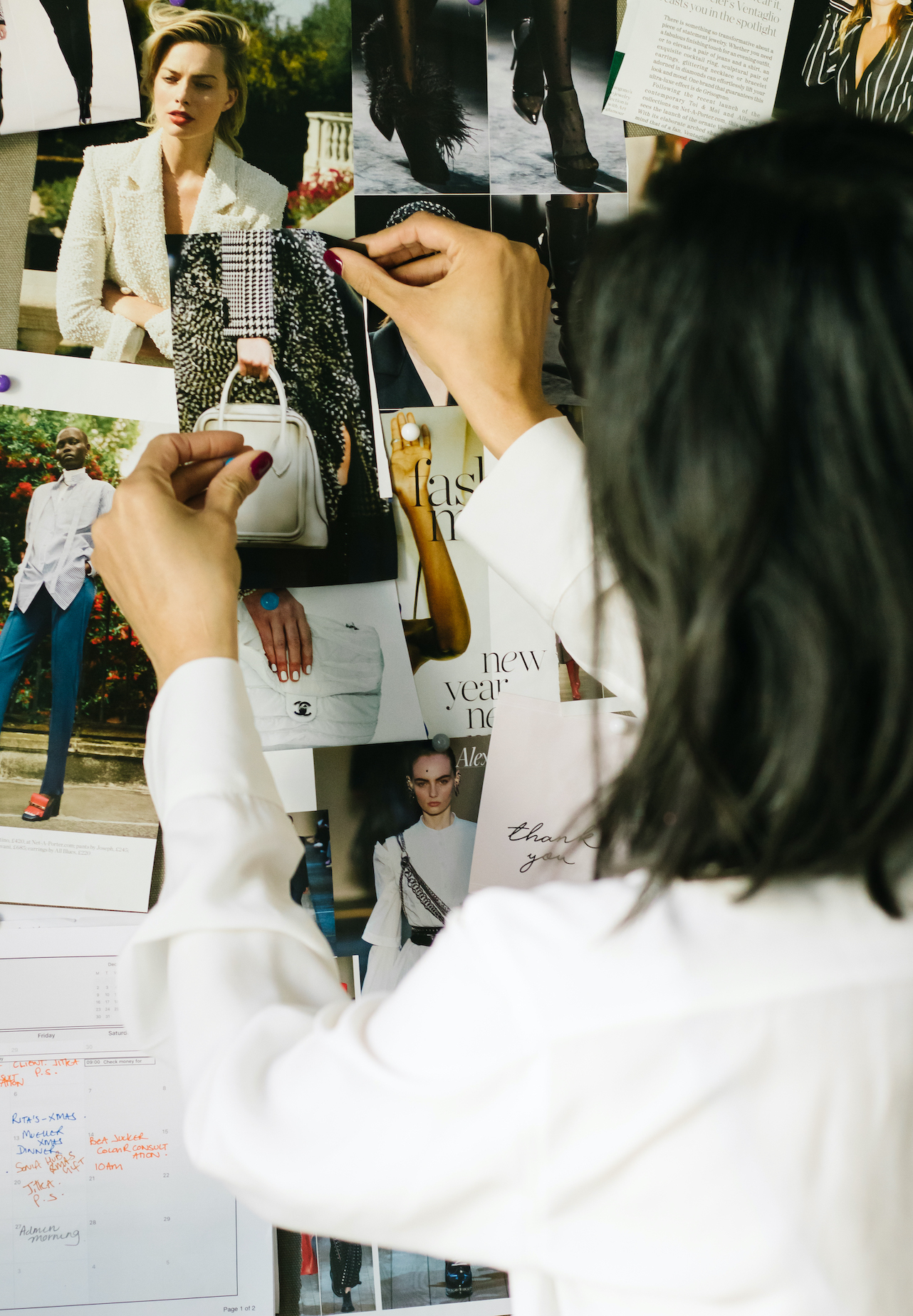 There's an art to shopping online successfully. With physical shops closed for the majority of us, it's an art that's well worth mastering.
Do you ever find when you come to buy a few things online, that you feel overwhelmed with all the choices available?
If your answer is yes, you're not alone!
To help you navigate the minefield that is online shopping, I thought I'd share some tips that I use myself and with my clients to help reduce the overwhelm.
Let's dive in…
Know what you're looking for
All too often we rush into shopping online without some kind of plan. This leaves us wide open to losing hours and hours of our life scrolling and waiting for inspiration to strike! Or we make impulse purchases because something is a bargain or looks great on the model.
So, before you go charging in, take a moment to step back and plan exactly what it is you're looking for and what budget you have.
What's your style?
Whether you're shopping online or offline, knowing what your Signature Style is, is so important if you want to shop with ease.
If you need help getting clear on this, my blog 'How do You Create a Signature Style' will be a helpful read.
When you know your style, before you head online, gather some visual inspiration. One of the best tools for this is Pinterest. The beauty of Pinterest is that you can create yourself a private board and then use specific keywords to search for images. For example, if your style is city chic, search these words and then pin images that you're drawn too.
You may find entire looks, or a specific top, bottom or accessories that you're drawn too. Once you have a collection of images that depict the style you want to achieve, find the common thread that runs through them. Is it a specific cut of trousers, a certain style of top? Whatever it is that you're drawn too, keep a note and use this to guide you when you get online and start browsing.
Make a shopping list
Making a list is a great way to be really intentional with what you need to buy, which makes the whole process much quicker and easier once you get online.
Of course, spontaneous shopping can be a lot of fun, and there's nothing wrong with that once in a while. But if you're doing most of your shopping that way, the downside is that you end up with a closet that's full, but you feel like you still have nothing to wear.
Narrow your choices down
The thing that generally creates the highest level of overwhelm with shopping online is the sheer volume of choice.
Filters (not the selfie kind!) are your online shopping bestie. If you're someone who suffers from shiny penny syndrome they really are a godsend. Using the filter options allows you to massively narrow down your search results to only the items you're looking for.
For example, if you're looking for a white t-shirt you don't need to work your way through all the tops! Use the filters to select t-shirts, and short sleeves and then colour.
It's also helpful to include sizes in your search criteria. There's nothing worse than falling in love at first sight with something, and then seeing your size has sold out.
If your search results don't turn up anything that inspires you, head over to the 'What's New' or 'Style Inspo' sections to see if there's anything there that fits the bill.
Know your size
One of the challenges with shopping online is sizing, so make sure you're armed with your measurements in centimetres and/or inches. Measure your shoulders, bust (largest part), waist, hips and also your inside leg.
When you're ordering from different brands, having your measurements handy will really help because their sizing fluctuates. If you know your sizes, check out the brand's sizing guide. If you can only see a generic one then go onto the brand's own website and look at the sizing. Some websites will also let you know in the description what the model's height is and size she's wearing, so that helps too.
Don't let a sale tempt you
It's so easy to get drawn in by the allure of a sale and convince yourself that just because a pair of Prada trousers are 50% off that you need them!
This is where knowing what you're looking for and having a list will really come into its own, and help you resist the temptation of bagging yourself an unnecessary bargain.
Before you checkout, check in
When you're merrily filling your shopping basket it's easy to forget exactly what you've put in there.
So, before you hit the checkout button, look over all the items in your cart and make sure that you haven't duplicated any and that each one goes with at least two other items in your wardrobe.
My top four online shopping sites
Net a porter – I love this site because they deliver internationally, which makes life much easier. There's also so many high-quality brands all under one roof, plus it gives great style inspiration.
Farfetch – has tons of great brands and also some really interesting niche brands. Again, they ship internationally, but unfortunately they charge for delivery even if you're total is over a certain amount.
Zalando – has designer brands as well as high street ones, so you can do the whole family's shopping on this site. Their delivery is also quick, which is always a bonus!
Vestiaire – is my favourite place to go for secondhand designer items. You can also put your items on consignment there.
So, there you have it. If you follow these guidelines you'll be shopping online like a pro in no time.
If it's working from home items you're shopping for, why not get some inspiration by downloading my free outfit formula guide.