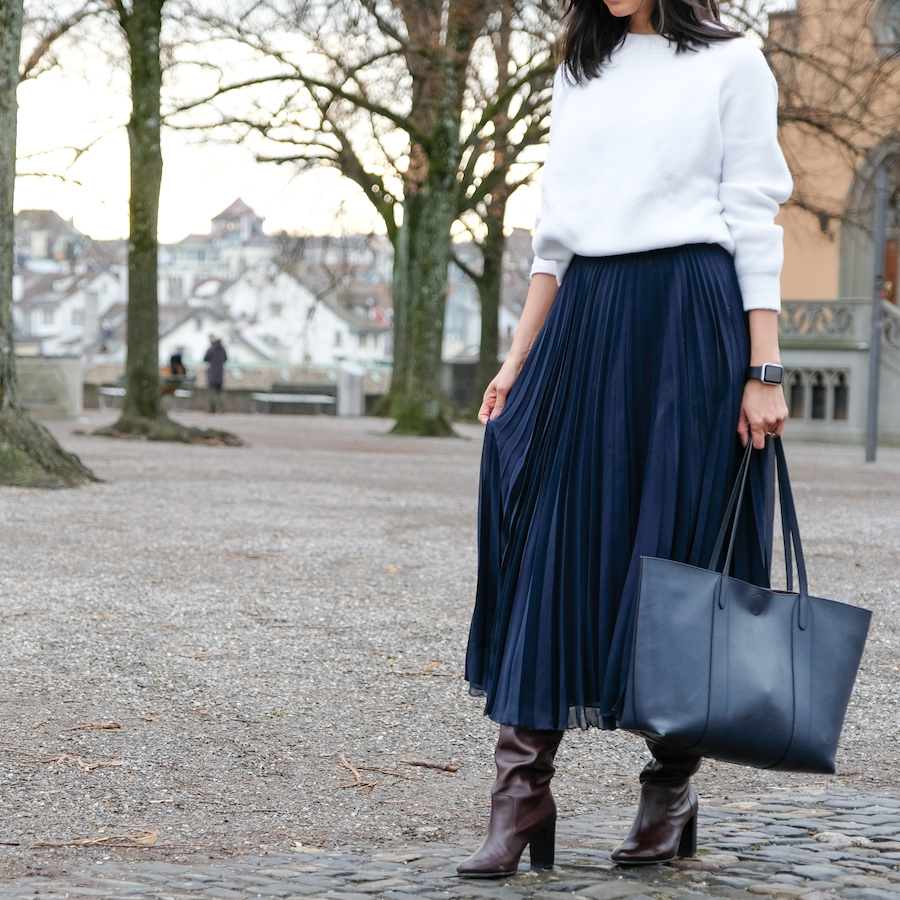 Clothes that flatter and make you feel fabulous, help to tell a story about your personality and the lifestyle you lead. However, putting together a look that conveys confidence and style doesn't come naturally to everyone.
But how exactly do you put multiple looks together that showcase these different elements of who you are? 
Let's walk through the process together…
Don't Forget Your Basics
Most commonly when I do a wardrobe detox with my clients, the number one reason they find it challenging to build a cohesive wardrobe is they lack versatility in their basic pieces. 
If you find yourself in this same situation, I highly recommend that your first port of call is to shop for some basic staples that fit with your personality and lifestyle. For some inspiration on what these basics need to ideally consist of, download my Ultimate Wardrobe Checklist, which will give you some additional guidance. 
Choose Your Anchor Colours
Colour is super important with wardrobe basics. Not only is it important to wear colours that you love, but also to know which shades of those colours work with your particular skin-tone. Getting the shade right can transform the whole look, not to mention make you look younger and radiant. 
Choosing a few core colours anchors the look you're wanting to create. For example, you may be drawn to navy and white, so ensure these are represented across your basic wardrobe staples. 
Once you have your basic colour pieces nailed, you can then start adding some accent colours that are more exciting and unique. 
Not all of us are always aware which colours look the best on us and make us look our most vibrant. If this is you, I highly recommend investing in a colour consultation, which will help immensely with understanding which colours, and in particular which shades of those colours, look best on you. 
Tie Your Outfit Together With a Theme
When you're lusting after the style of a beautifully dressed woman, you'll notice that the items she's wearing are somehow linked together. There is a common head-to-toe theme that creates a polished look.
There are numerous ways you can achieve this type of uber stylish look:
Opt for wearing similar shades of the same colour. Or, wear colours that match well together – don't over do it though, wear no more than three different colours together, but really the ideal ratio is two. 

Choose a style that links your whole outfit together. For example, it could be a bohemian vibe, a romantic look or perhaps city chic. This doesn't mean everything needs to match, but there needs to be one clear theme working across your whole outfit that helps people identify with you.
Find Inspiration From Others
I must admit I love a bit of people watching! 
Now to be clear I'm not suggesting you become a stalker, but if you're drawn to the style of someone, then take note of how they've put their look together and what makes it stand out.
As I've mentioned in previous blogs, one of my favourite places to find inspiration is Pinterest. As part of my styling service I create a style board for each of my clients using this fantastic tool – why not have some fun and create one for yourself? 
Find Your Signature Style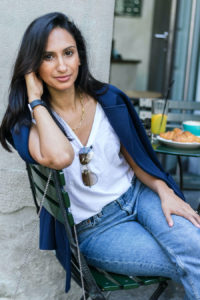 I'm a firm believer that if you want to look polished and feel super confident, then find a style that matches your personality and lifestyle (as I've alluded to throughout this blog).
To stand out, choose something about your style that people will always associate with you. Is it a certain colour you wear, or perhaps you always wear long earrings or a hot shade of red lipstick? 
For me, most often I wear blazers, silk blouses and stilettos and I'm also known for rocking a jumpsuit or two. These looks have now become my Signature Style.
So, what's your Signature Style going to be? Or perhaps you already have one? 
If you're interested in learning more about your style and colour, why not book a Style and Colour Consultation with me at my style studio in Zurich. Together we'll work out what colours best suit you and identify a Signature Style based on your personality, lifestyle and body shape.
For more details, please feel free to contact me at [email protected] – I'm excited to hear from you!