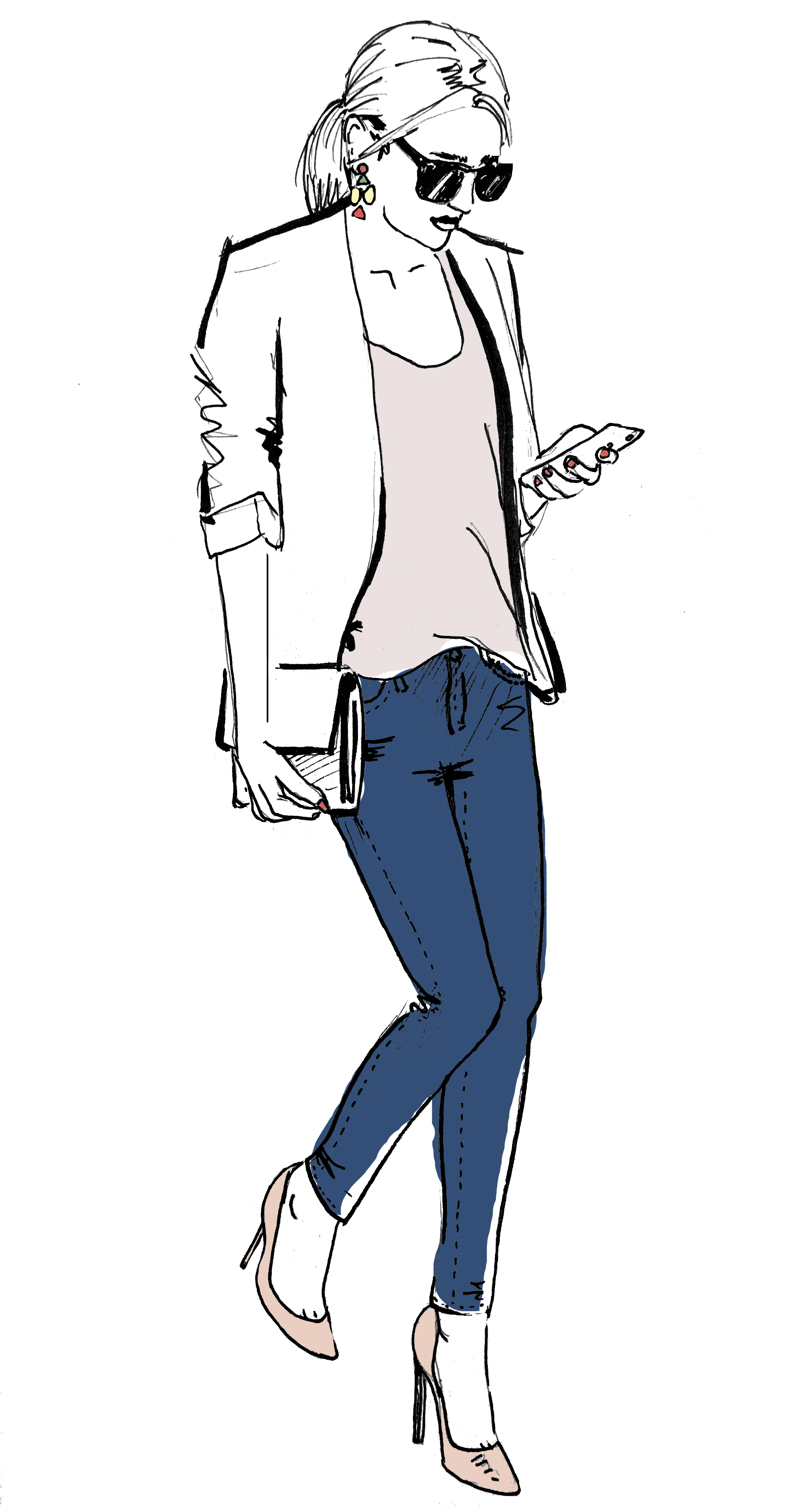 Five Tips for Finding Your Best Jeans
When you find the jean of your dreams, you'll know it. You'll look in the dressing room mirror and think to yourself, "Wow, I never knew I could look this great!" If you haven't had that experience yet, here are some tips for you…
1. Go to a jeans specialty store. The best advice you'll get is from a store that sells only one thing – jeans. Salespeople are trained to know their products inside and out. They study the relationship between jeans, bodies and lifestyle needs and take pride in helping you get the best fit. If you don't live near a jean specialty store try the jeans section of a department store. They'll be able to give you pointers about each brand, cut, and style.
2. When you find the jean of your dreams, double the pleasure. Consider splurging on two pairs of the same jean.Take the two pairs of identical jeans (pre-washed to avoid shrinkage) to your tailor and get them hemmed for two lengths: one suited for heels and one for flats. Bring the exact heels and flats you plan to wear with your jeans so your tailor can get them just right.
3. The darker the jeans, the dressier the look. If you want a pair of jeans to wear out at night, go for the darkest wash. The lighter the jean, the more casual the look. Pair a dark jean with an elegant, silky top; add dressy heels, and you've got a sophisticated outfit that's perfect for date night.
4. Buy them snug. A salesperson or an image consultant may ask you to try on a pair of jeans, and when you look at yourself in the mirror, you may think they look too tight. Jeans have stretch in them, and some brands are known to stretch out nearly a whole size. That's why you want to buy them as snug as possible, because after ten minutes, they'll be baggier. Ask salespeople about the reputation of their jeans. If customers have made complaints, they've heard them. Once you've found a jean brand that flatters your body, make a point to keep coming back to see what cuts and washes they create next. It's not a guarantee that you'll be pleased each time, but it's worth a try!
5. Bring patience to the dressing room. It takes time to find the perfect jean. Bring in five pairs of jeans at a time and plan to repeat this exercise five times or more to narrow down your choices to the best ones. You may want a wardrobe of jeans—a dressy pair, a casual pair for running Saturday errands and a pair that would be appropriate for wearing to work on casual Friday. Your old jeans can be used for gardening or cleaning out the garage. Jeans, like underwear, need to be updated regularly so give yourself time and pack some patience to cross this shopping task off your list. It's worth it.
Still not sure you want to take this task on by yourself? No problem! I'm happy to help you look the best you can in jeans that are perfect for your body and your lifestyle. Give me a call, and we'll set up that appointment.